12.07.2022

Have you ever wondered if it is possible to have fun without having a glass in your hand? The Mindful Drinking Festival was created to prove – in many ways – how you can do this! 😎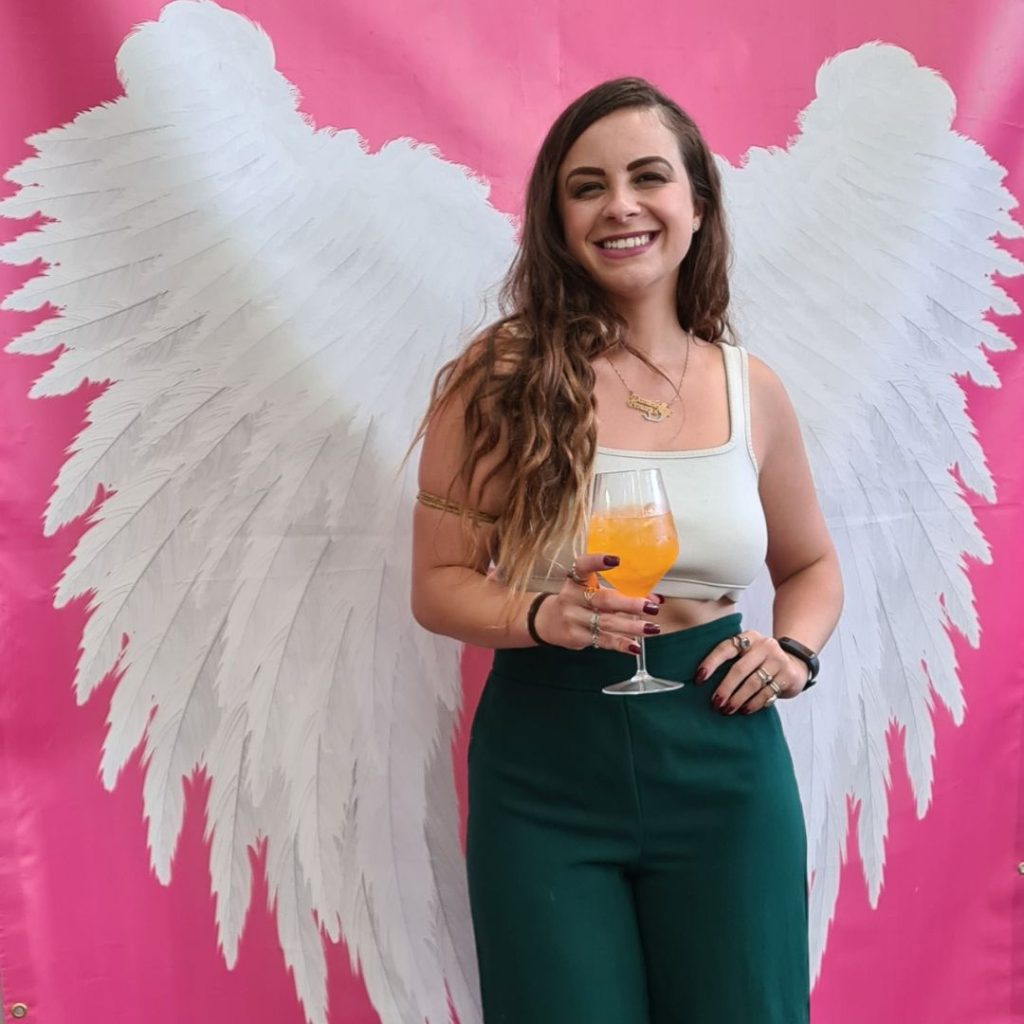 The proposal of Club Soda, organizers of the event, is to help you live well by being more mindful about drinking. Whether you want to cut down, take a break from alcohol or stop drinking.
And the Mindful Drinking Festival event was literally the embodiment of this proposal, and completely free of charge! 👏
I have to say how impressed I was with such organization to ensure that the 2 days of Festival (Saturday 9 and Sunday 10 July 2022, 10 am to 5 pm) and all the activities worked so well!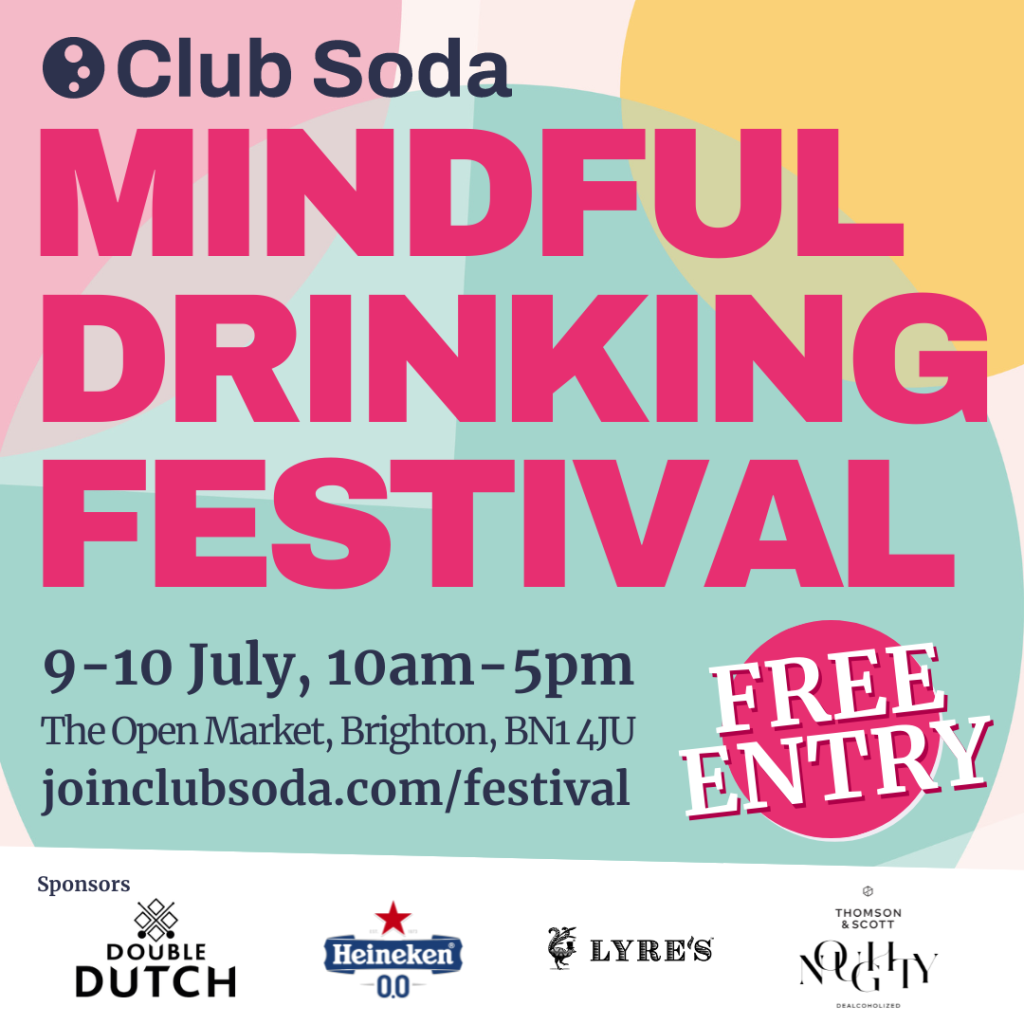 The event took place at Open Marketing Brighton, which in itself is a place worth visiting and has a lot going on at the same time with stores of all kinds in one place.
And in the most colorful and diverse way possible, the Festival featured a series of cool activities:
• Exhibition of 40+ brands with zero or low alcohol, from large and renowned companies such as Heineken, as craf made business;
• Masterclasses that even taught how to create non-alcoholic drinks🍹 ;
• Panels to share experiences and suggestions on all the consequences of alcohol consumption with those present;
On Saturday, stroll through the event to get to know the brands present and experience this new world of good substitutions for the well-known alcoholic versions.
And I can tell you that absolutely everything you can imagine as drinks that you already know, there is a substitute.
I myself discovered a non-alcoholic Ginger Beer and Aperol, from different brands, which have already become a sweetheart to the point that I left the event with the bottles I bought! haha 😅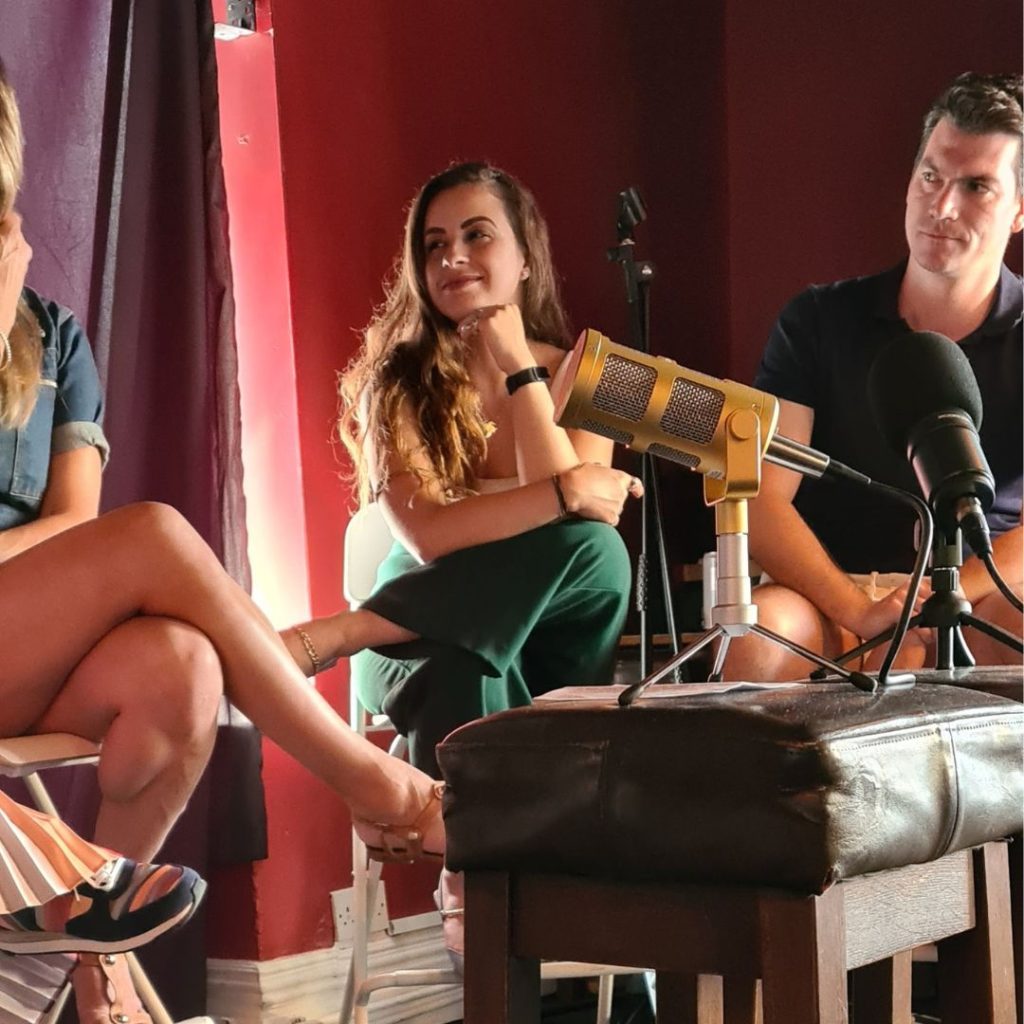 If you follow me on instagram @danipenariol, you can't stand to hear me talk about how happy I am to be one of the people sharing knowledge on the Panel that took place on Sunday, 3pm, about How to Relax without drinking alcohol.
Seriously, I have no words to thank the organization for trusting me and giving me a speech space to share! 💙
The panel was moderated by Dru Jaeger, one of the co-founders of Club Soda, and I have to say it was a delight!

Check out a little snippet I posted on my Instagram @danipenariol, pressing play here:
How excited I am to hear our panel in Podcast format on Spotify's Club Soda Channel is not written! 😍
Now tell me, did you already know Club Soda? Would you attend the Mindful Drinking Fest?
Related Posts
Olá galera, a loja do dia é para os loucos...
share this post